September 16, 2009
Devil Eyes w/ The Black Diamond Heavies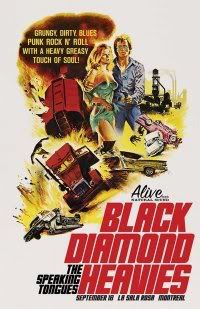 DEVIL EYES have been added to the bill for this Friday's show with The Black Diamond Heavies & The Speaking Tongues!
Friday, September 18th @ Sala Rossa
September 4, 2009
Starvin Hungry & The Mercy Now in MTL & NYC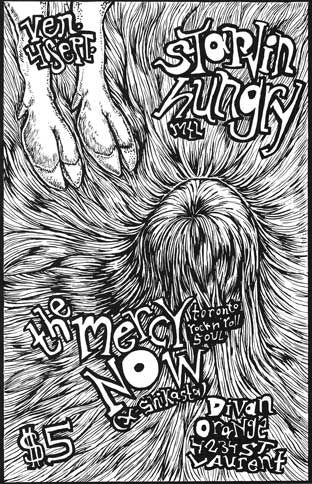 Friday, September 4th @ Le Divan Orange - Montreal
Saturday, September 5th @ Arlene's Grocery - New York, NY
July 23, 2009
Devil Eyes' "Rip My Heart Out" Reviewed in NOW Magazine!

Check out the excellent review of Devil Eyes first 7" single, "Rip My Heart" by NOW Magazine's music editor Benjamin Boles!
July 13, 2009
Nutsak Fever
Nutsak is playing with Dengue Fever this Saturday, so If you couldn't make it to their album launch or just can't get enough Nutsak don't miss out on this show!
Saturday, July 18th at Il Motore!
June 28, 2009
Nutsak Album Launch!!!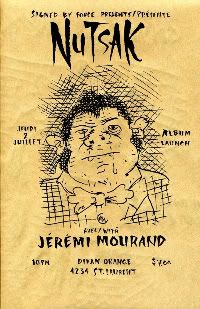 Don't miss official launch of Nutsak's highly anticipated full-length album, "Failed Musician"
Thursday, July 2nd at Divan Orange!
June 24, 2009
////// Devil Eyes plays with the Zoobombs! //////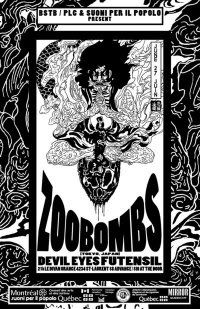 As part of the Pirates of the Lachine Canal / Blue Skies Turn Black WEIRD PUNK MONTREAL - SUMMER EDITION our very own Devil Eyes will be playing with Japan's Zoobombs!
Saturday, June 27th @ Divan Orange
June 11, 2009
Trigger Effect and Bionic hit NXNE!
Trigger Effect and Bionic are playing this year's North By North East festival in Toronto.
Bionic - Friday, June 19 @ El Mocambo (2AM) w/ Burning Brides, Melissa Auf Der Maur & The Sadies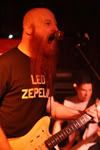 Trigger Effect - June 20 @ The Hideout (1AM) w/ The Shondes & Fattooth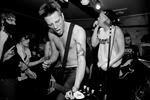 June 4, 2009
TRIGGER EFFECT featured on Kartel TV!
Click here to check out an interview with Trigger Effect on Kartel TV.
Crabe
Ero Gaki
Devil Eyes
Devil Eyes
Red Mass
The Red EP
digital only
Nutsak
Last Train to Nutsak, New Jersey
Audio MP3
Devil Eyes
Noctilucent Ghost
Audio MP3
Crabe
Pénis-Céline
Audio MP3
The Nymphets
I See
Audio MP3
Fiftywatthead
Fogcutter
Audio MP3
Devil Eyes
Rip My Heart Out
Audio MP3
No No Zero
Ass Commando
Audio MP3